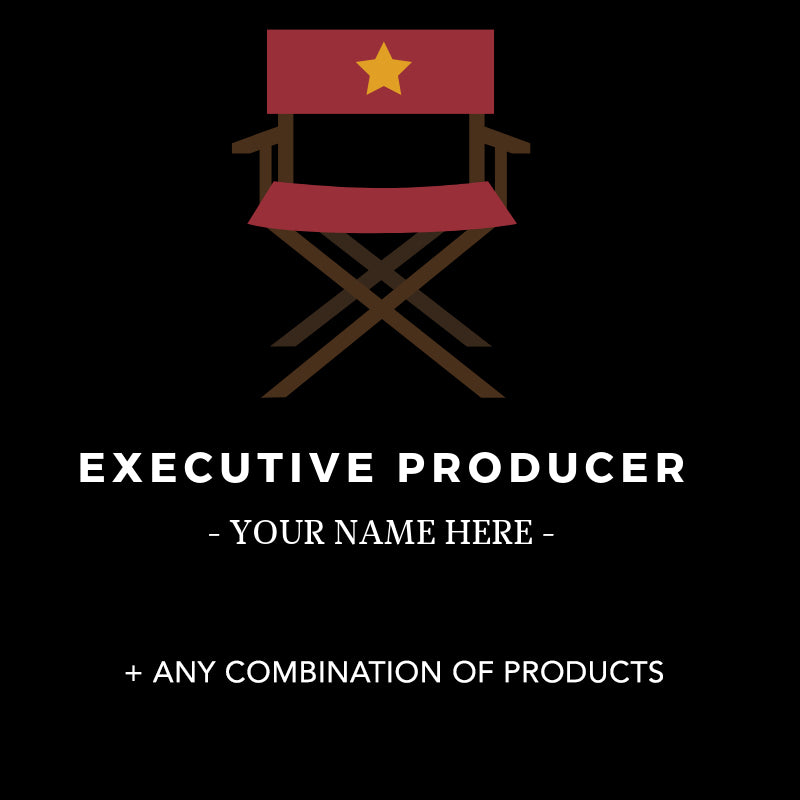 EXECUTIVE PRODUCER CREDIT
Become an EXECUTIVE PRODUCER on our full feature! 
Perks:
Listed in the full feature credits as an Executive Producer.
Listed on the Internet Movie Database (IMDb)
Receive preferential updates throughout the filmmaking process.
Visit the set during filming (you would be responsible for all travel expenses).
Be on a cell phone basis with the creator of the film.
Get any combination of rewards available in our

 

store. Just let us know what you would like in the order comments.
If you would like your entire pledge to go toward our full feature, please call (323) 389-5323 to arrange a wire transfer or other form of delivery. This avoids the 3.5% credit card processing fee so all of your pledge goes toward the film. Thank you!
Disclaimer: This is an honorary designation only and does not imply having an authoritative voice in the creation of the film. In addition, because our full feature is not yet fully funded, we cannot entirely control the fulfillment of this reward, therefore, we may not be able to deliver it. By purchasing this reward, you agree that your purchase will be considered a donation, and not refunded, in the event our full feature does not get fully funded and our film fails to be completed.