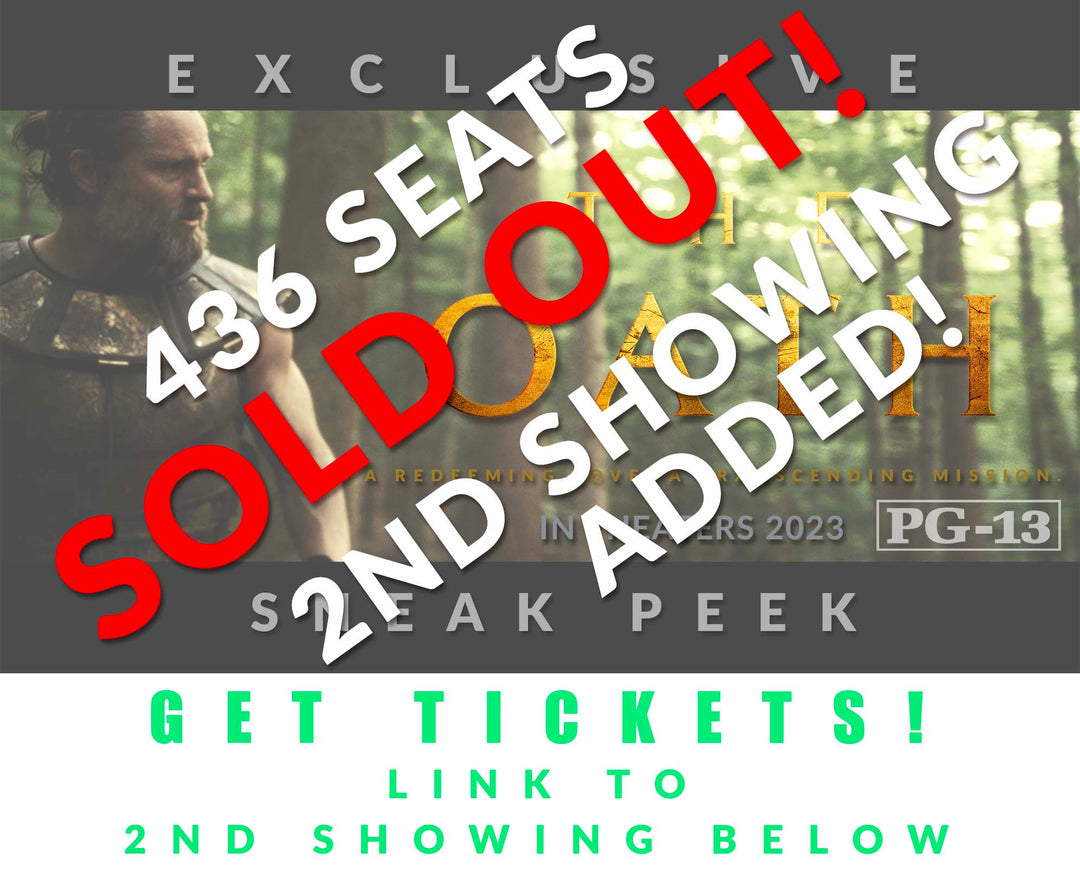 Harkins Superstition Springs 25, MESA, AZ (Wed. Dec. 28, 7:00PM) - "THE OATH" SNEAK PEEK WITH WRITER/DIRECTOR!
Regular price
$35.00
Sale price
$15.00
/
ONE NIGHT. 436 SEATS! GROUP DISCOUNTS, UP TO 50% OFF!! WATCH OFFICIAL (UNRELEASED) TRAILER, READ INSPIRING MOVIE REVIEWS, AND SEE EVENT DETAILS BELOW!
EXCLUSIVE ONE-NIGHT-ONLY PRE-RELEASE SCREENING of the explosive full-length feature, THE OATH, starring BILLY ZANE, KARINA LOMBARD, EUGENE BRAVE ROCK, and NORA DALE. This event is headlined by the Writer/Director and star of The Oath, DARIN SCOTT, as well as cast member, PHILIP NIU, current photo double for Dwayne "The Rock" Johnson.

WATCH OUR UNRELEASED OFFICIAL TRAILER BELOW
(ONLY AVAILABLE ON THIS PAGE)

WHEN: Wednesday, December 28th, 2022
WHERE: Harkens Superstition Springs 25, 6950 East Superstition Springs Mesa, AZ 85209 (Note: The Oath is not listed on Harkin's website because it's a private event, tickets exclusively available on this product page only)
SHOWTIME & EVENING AGENDA:
7:00PM (sharp)-9:05PM - MAIN EVENT, EXCLUSIVE SCREENING OF THE OATH (Note: No previews will be shown so please be in your seats with any concessions by 7PM)
9:05PM-9:45PM -  Q&A, PHOTOS, and AUTOGRAPHS with the WRITER/DIRECTOR and Philip Niu!
FILM RUNNING TIME: 2 hours, 1 minute with credits
RATING: Rated PG-13 for violent content and some suggestive material. 
COMPLIMENTARY SWAG (included):
Every guest in attendance will receive a complimentary Blu-ray/DVD copy of our pilot short film, Reign of Judges: Title of Liberty, which spawned our full feature, The Oath.
BULK UP
AND SAVE BIG TIME! DISCOUNTS (applied at checkout):
15% OFF ORDERS OF 5 TICKETS OR MORE ($11+ OFF)
25% OFF ORDERS OF 10 TICKETS OR MORE ($37+ OFF)
35% OFF ORDERS OF 20 TICKETS OR MORE ($105+ OFF!)
50% OFF ORDERS OF 30 TICKETS OR MORE ($225+ OFF!)

PLEASE NOTE: NO ASSIGNED SEATING, AUDITORIUM DOORS OPEN AT 6:45PM. Arrive early to secure preferred seats!
Also, please enter correct email at checkout, YOUR EMAIL RECEIPT IS YOUR TICKET! Make sure and check junk mail if you don't see it in your inbox. No physical ticket is necessary for admission but we'll need to see your email confirmation, either printed or on your mobile device.
DISCLAIMER: BY PURCHASING TICKETS TO THIS EXCLUSIVE PRE-RELEASE SCREENING, PURCHASER AGREES TO NOT POST PHOTOS, VIDEOS, BLOGS, OR MOVIE REVIEWS ON THE INTERNET UNTIL "THE OATH" IS OFFICIALLY RELEASED AND PUBLICLY AVAILABLE IN NATIONWIDE CINEMAS.
DUE TO THE EXCLUSIVE NATURE OF THIS EVENT, NO REFUNDS WILL BE GIVEN.
******RAVE REVIEWS for The Oath******
"I am blown away from the multiple talents Darin and Michelle displayed in The Oath's expression of the soul. How they ever blended bringing technical, location, art, actors, physical stamina and family sacrifice together whipping them into a giant spiritual smorgasbord is to be... commended. The Oath does more than entertain for an evening, it invites change for a lifetime. While mesmerizing, moving and entertaining, The Oath leaves spiritual fingerprints on the soul and invites one to learn to listen, listen to learn, long to love, and love to lift. It did so to me." - Dave W., 12-21-22
"A beautifully told tale of love and pain set in the ancient world of pre-Columbian America. The scenery and filming is absolutely stunning, from a world that's familiar yet still feels like a land lost in time." - Zach L., 12-22-22
"The Oath is a visual feast of beautiful scenery. The story is compelling, and the music and sound effects are powerful and thought provoking. Such an intriguing film!" - Nate K., 12-21-22
"Makes you want to stand up and cheer when its over... it wove action, freedom, loyalty, mercy and even romance together into an experience that leaves you feeling hopeful about the future and with the reassurance that good will eventually triumph. In a world where it is easy to feel discouraged & alone, The Oath reminds me there is... more to look forward to than fear." - Doug L., 12-20-22
"Outstanding movie that stands out as brilliant in its suspense and film presentation... a major entertainment threat to (movies) being shown on the big screens today. Everything about The Oath is amazing... captivating, heart wrenching, and heart warming with honorable dedication to yourself and those you love." Ike F., 12-20-22
"I loved The Oath! It was so great to see an action-romance movie that featured Native American actors and story.  I fell in love with the characters before the action even started." - Tracy L., 12-22-22